About the Wiki!
This wiki is the home base for my Ben 10 sequel/spin-off kind of series, Nicole 10.
About the Series
Nicole 10 is about Nicole Lasaron, who must defend her home of Scept City from various attacks by Albedo and his Robot Enforcers, all while encountering new enemies and allies along the way.
UNDER CONSTRUCTION
The following section is currently under construction.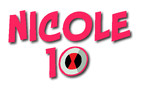 Logo made by Ethan.
Wiki Staff
These are the staff members of this wiki.
Series Positions
These are the people who have staff positions for the series.
<
Ad blocker interference detected!
Wikia is a free-to-use site that makes money from advertising. We have a modified experience for viewers using ad blockers

Wikia is not accessible if you've made further modifications. Remove the custom ad blocker rule(s) and the page will load as expected.